MILLENNIALS MAKE THE WORLD GO ROUND – Most of them, in any case:
A new survey has found that a third of young millennials in the U.S. aren't convinced the Earth is actually round. The national poll reveals that 18 to 24-year-olds are the largest group in the country who refuse to accept the scientific facts of the world's shape.

YouGov, a British market research firm, polled 8,215 adults in the United States to find out if they ever believed in the "flat Earth" movement. Only 66 percent of young millennials answered that they "always believe the world is round." Science teachers across the U.S. will be shaking their heads after learning that nine percent of young adults answered that they have "always believed" the planet was flat.
Interestingly, 89 per cent of Republicans always thought the Earth is round versus 83 per cent of Democrats. On the other hand:
Data from YouGov Profiles suggests a link between belief in a flat earth and spirituality. For some flat earthers, evidence of the earth's shape may be found in scripture – more than half of Flat earthers (52%) consider themselves "very religious," compared to just a fifth of all Americans (20%).
The others have read too much Terry Prachett.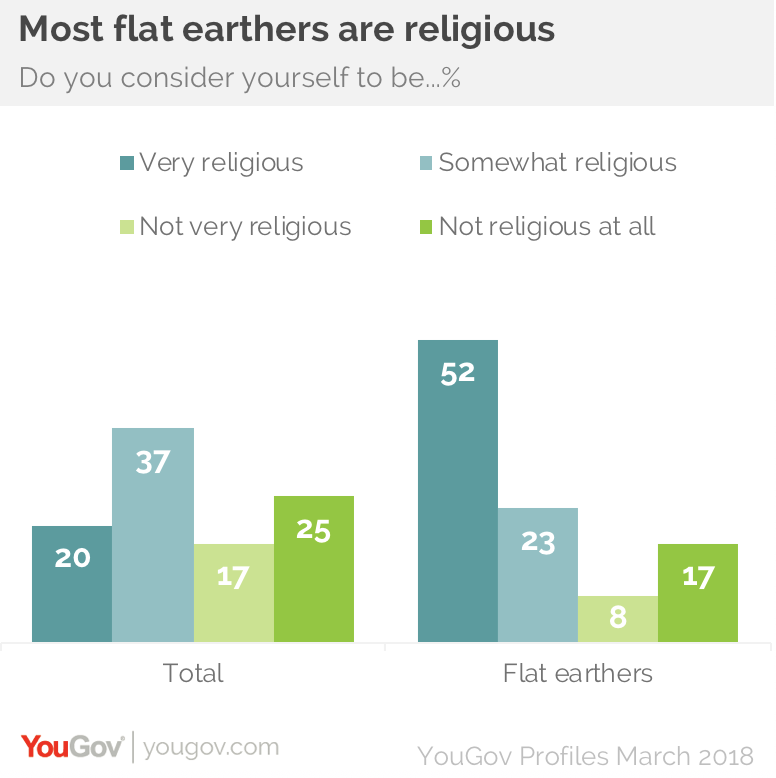 Comments
comments